GENERATION OF AUTHENTIC COPIES
doceo eCompulsa 5.2 is the most complete solution to scan massive or punctually the documents presented in paper and make authentic copies in electronic format with image improvement and size reduction.
Comply with current regulations (Law 39/2015) .
Authentic copy for Public Administrations.
Check electronics with a single click.
Reduction in scan time.
Black and white documents faithful to the original.
Optimized color documents, taking up little space without losing quality.
Minimization of communication problems caused by the weight of documents.
Reduction of disk space required.
Automated document signing.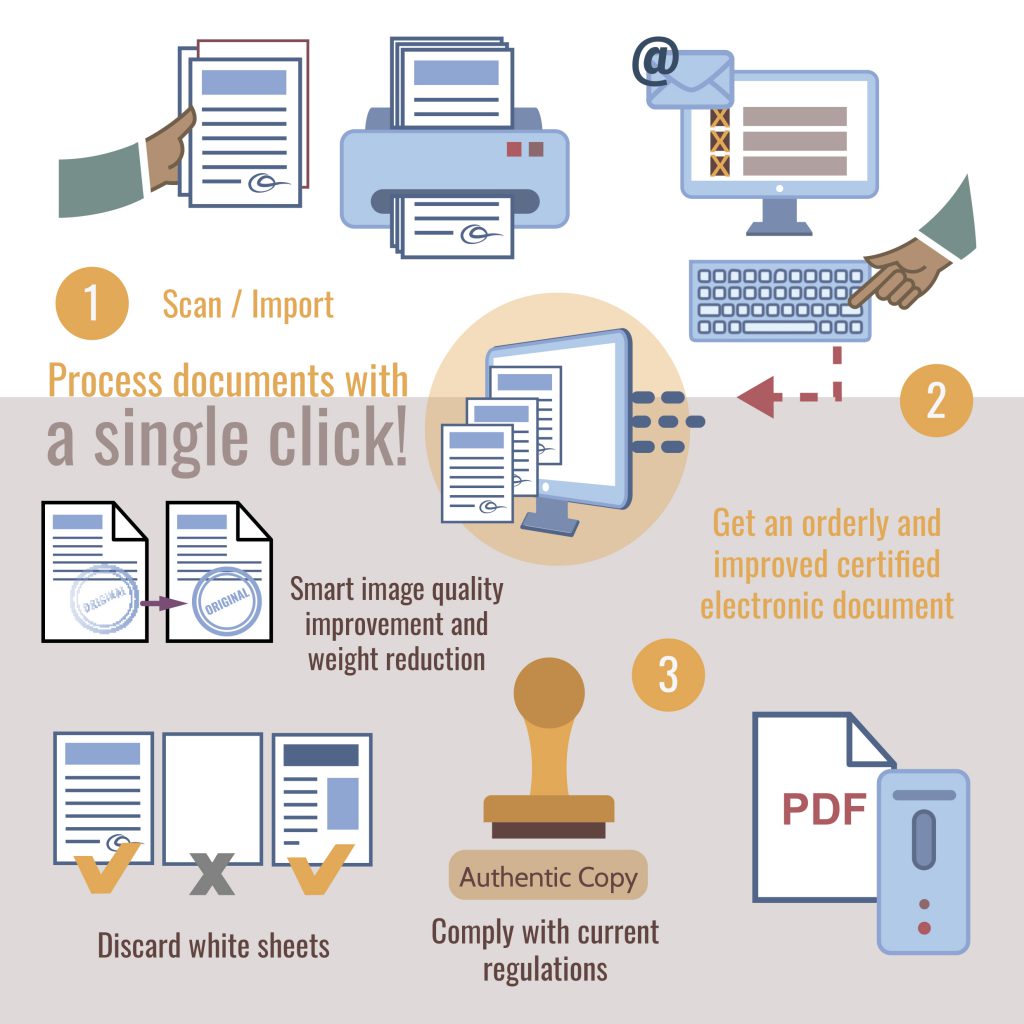 1. Scanning / Importing documents
Available in 4 different modes:
Des of a multifunctional machine.
Invoking the local scanner, clicking on a web application.
Invoking the local scanner, from a desktop application (doceo scan).
Placing the documents in a server source folder.
Direct email extraction.
The system automatically performs the following actions:
Improved document image.
Weight reduction.
Deletion of blank pages (according to parameters).
Digital signature and time stamping.
The document is sent to your management system.
Do you have any doubts? Would you like to see how it works?
Contact us without obligation to obtain personalized information or to arrange an online demo.