doceo eCompulsa 5.2 is the most complete solution to scan massive or punctually documents presented in paper and create authentic copies in electronic format with image improvement and size reduction.
Compliance with the law in force (Law 39/2015).
Authentic copy for Public Administrations.
Check electronics with a single click.
Scan time reduction.
Black and white documents faithful to the original.
Optimized color documents, taking up little space without losing quality.
Reduction of disk space required.
Automated document signing.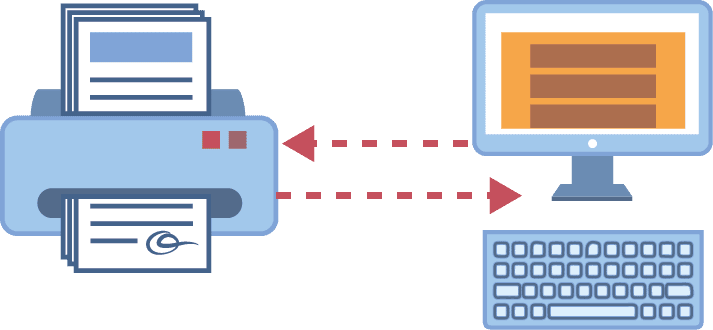 doceo eCompulsa uses TWAIN drivers. These are responsible for providing communication between computer software and scanners.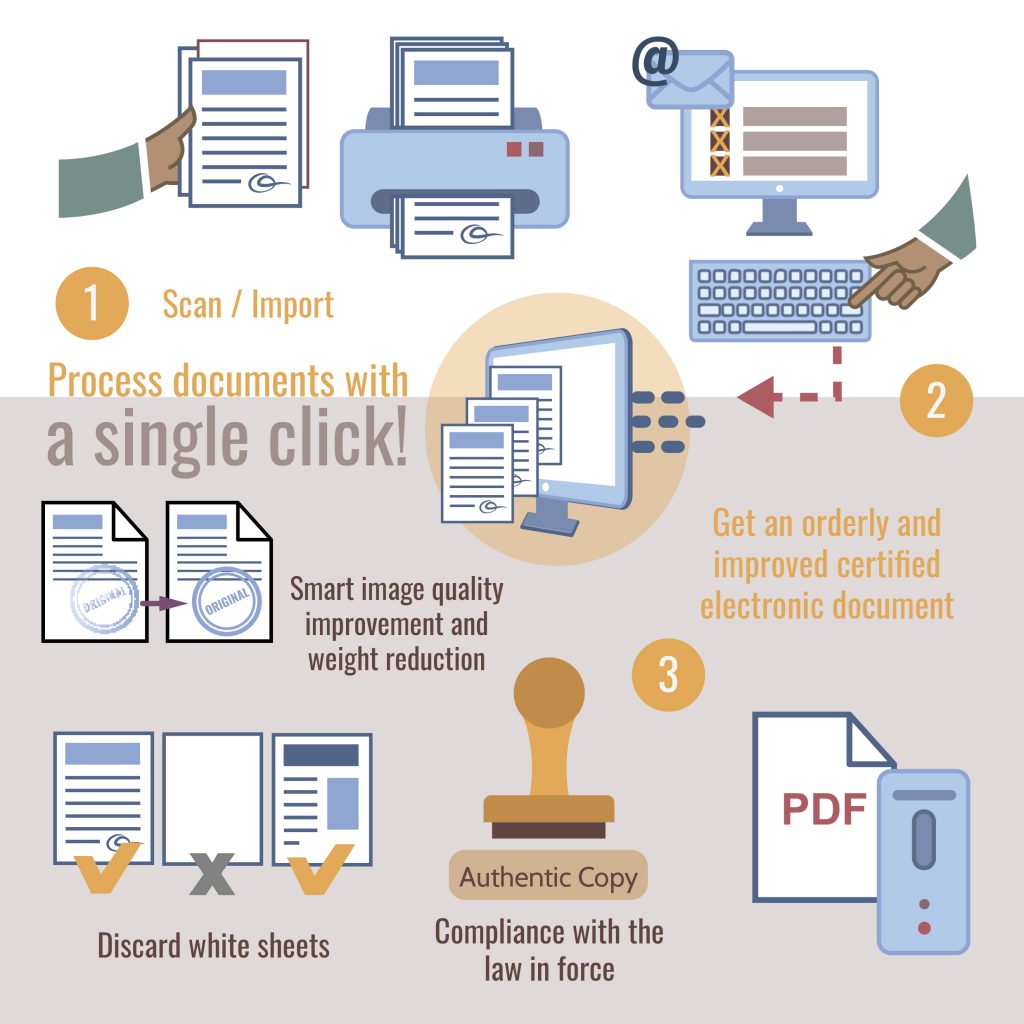 1. Scanning / Documents import
Digitization of documents in paper format, PDF or directly imported from e-mail:
Smart image quality enhancement.
Optional blank pages detection and deletion.
Content review with advanced analytics techniques.
Document conversion to color, grayscale and white.
The system automatically performs the following actions:
Document image enhancement.
Weight reduction.
Digital signature and timestamping.
The document is sent to your management system.
Do you have any doubts? Would you like to see how it works?
Contact us without obligation to obtain personalized information or to arrange an online demo.
DoceoSoftware, S.L. participates in the ICEX-Next Export Initiation Programme, and is supported by ICEX and co-financed by European ERDF funds. The purpose of this support is to contribute to the international development of the company and its environment.