CÒPIA AUTÈNTICA A PARTIR DE DOCUMENTS EN FORMAT ELECTRÒNIC
The Autonomous University of Barcelona (UAB) is one of the most prestigious universities in our country with more than 35,000 students * among undergraduate students, qualifying for the various types of masters and doctoral programs every year.
Doceo Sfotware implemented the doceo eCopia solution to manage the documentation of the Department of Psychology and, in this way, optimize the daily work during the school calendar.
From doceo eCopia we destacate the following characteristics:
Quickly reviewed the content of the PDF document.
Smart metadade assignation.
Obtained a PDF document with the metadata, digital signature and temps.
Compliance with current regulations.
Simple and intuitive configuration for a quick adaptation of the personnel.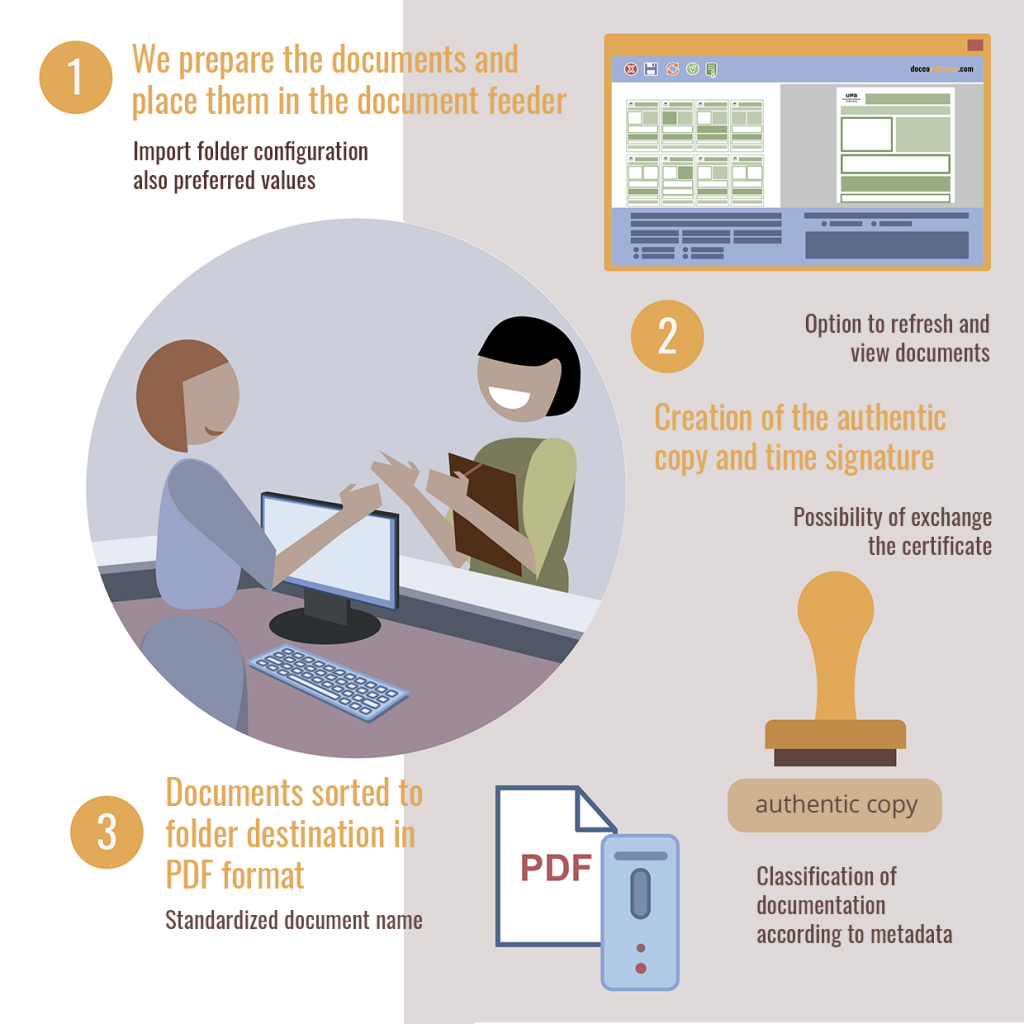 * Data from the website www.uab.cat (September 2020).
The doceo eCopia solution was implemented during the month of November 2019.