SCANNING WITH BARCODE READING
Doceo BCode is the document digitization solution through barcode that separates documents and renames them.
Two modalities in the same solution: Entry / Advance.
Bar code reading saves paperwork preparation with tabs.
Digitization or direct import of PDF documents from a multifunctional, email, source folder, fax…
Intelligent document size reduction.
Automatic document separation based on barcode settings.
Reading the barcode at any position in the document.
Manual validation of data that does not meet certain pre-established characteristics.
Intuitive use that favors a very easy and agile use.
The advance option also allows:
Sending to the eConsulta document manager.
Option to validate data against external systems.
Classification of documents according to their reading status, external information, etc. with option to validate all documents before transfer (the ENTRY option is done automatically if it passes the pre-established scale).
Image enhancement to optimize reading quality.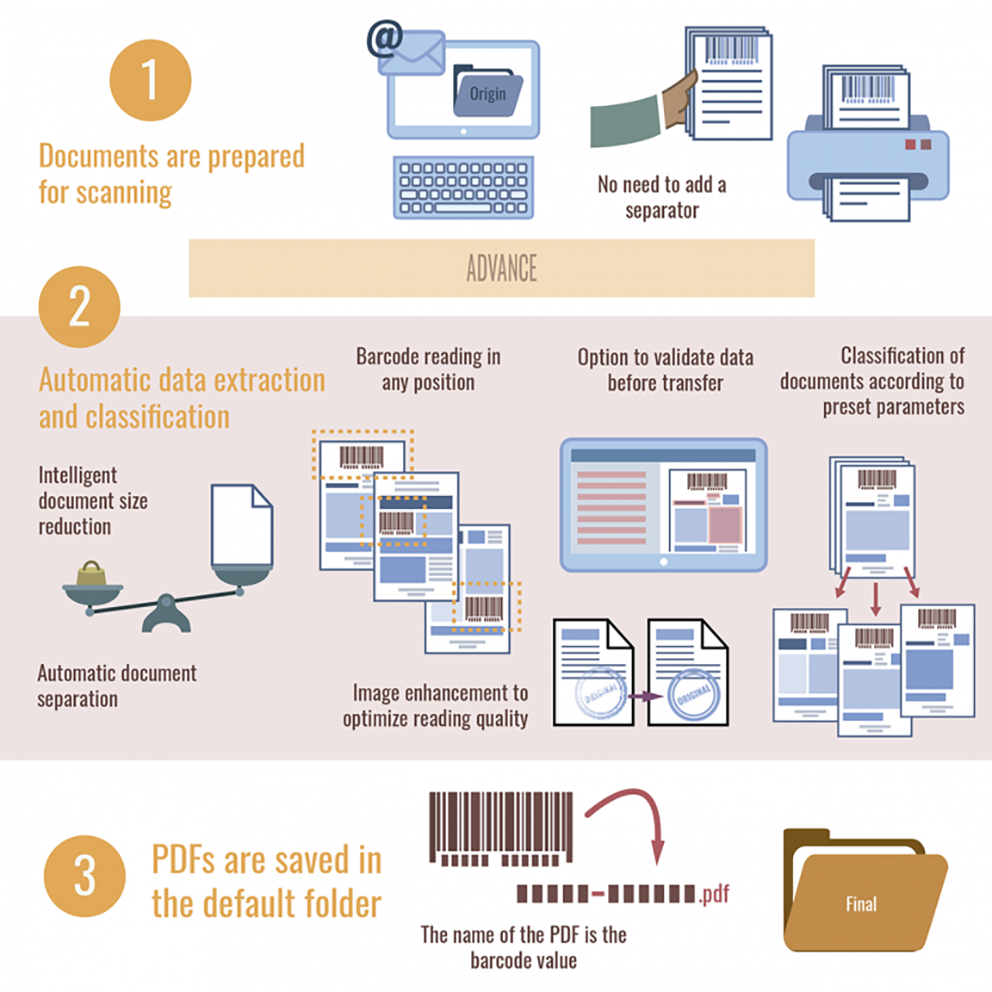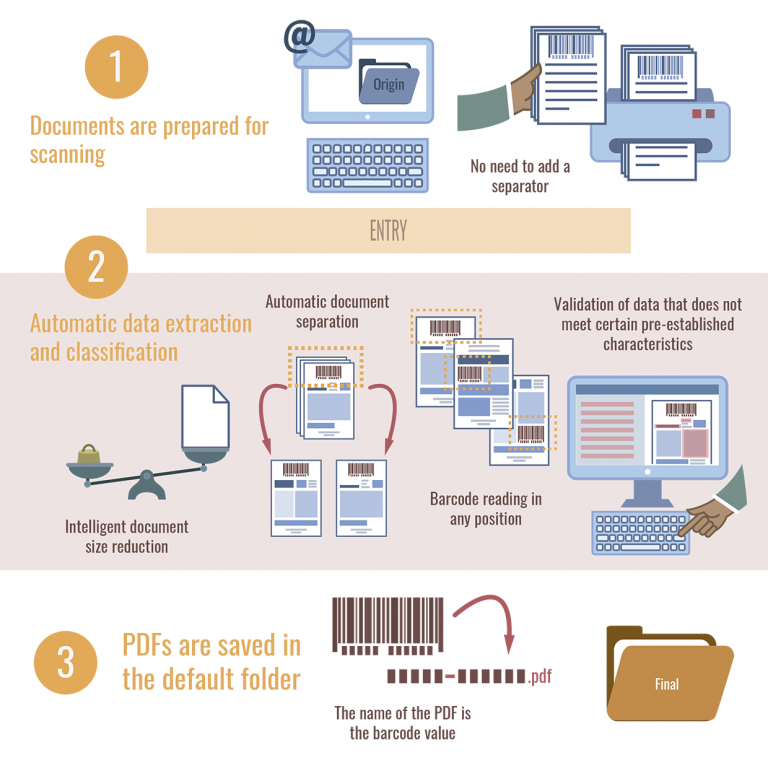 1. Documents are prepared for scanning
Isn't necessary to add separators, automatically identifies where each document starts and ends: looks for the barcode and reads its value.
2. Automatic data extraction and classification
| | ENTRY | ADVANCE |
| --- | --- | --- |
| | | |
| Intelligent size reduction | | |
| Automatic document separation | | |
| Read the code in any position | | |
| | | |
| Sending to the document manager eConsulta | | |
| | | |
| Classification of documents according to pre-established scales | | |
| Option to validate all documents before transfer | | |
| Image enhancement to optimize reading quality | | |
3. Generation of renamed documents
The name of the PDF is the value of the barcode.
PDFs are saved in the default folder.
Do you have any doubts? Would you like to see how it works?
Contact us without obligation to obtain personalized information or to arrange an online demo.
DoceoSoftware, S.L. participates in the ICEX-Next Export Initiation Programme, and is supported by ICEX and co-financed by European ERDF funds. The purpose of this support is to contribute to the international development of the company and its environment.